Envisioning and implementing new strategies, design system and product alignment for the world's largest job and recruiting site
Product, UX/UI, Strategy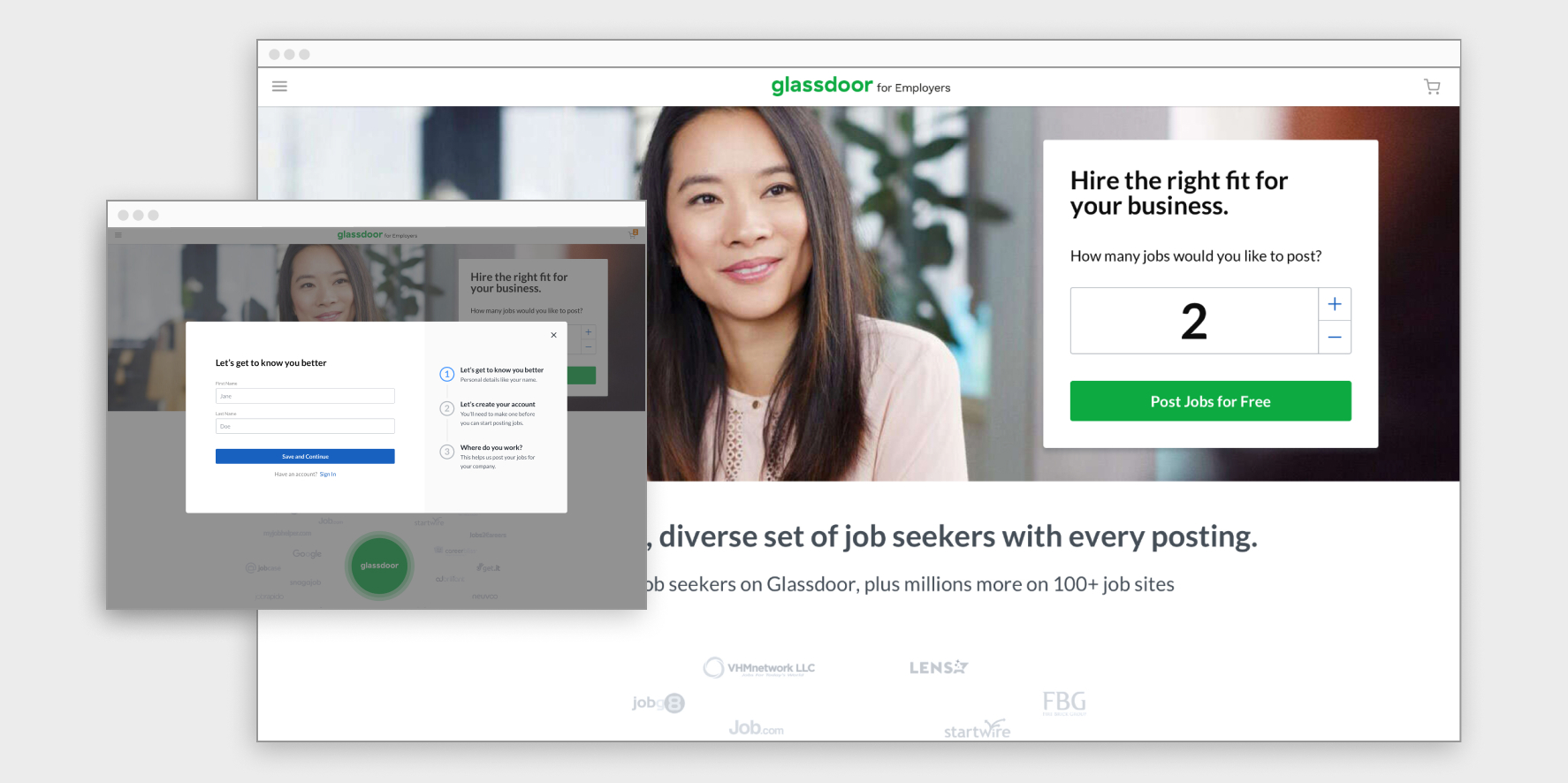 Note
Coming soon
The full details of the project is currently unavailable to view but will be ready in a few weeks. For now, here's a sneak peek below. Please check back to see the project in detail.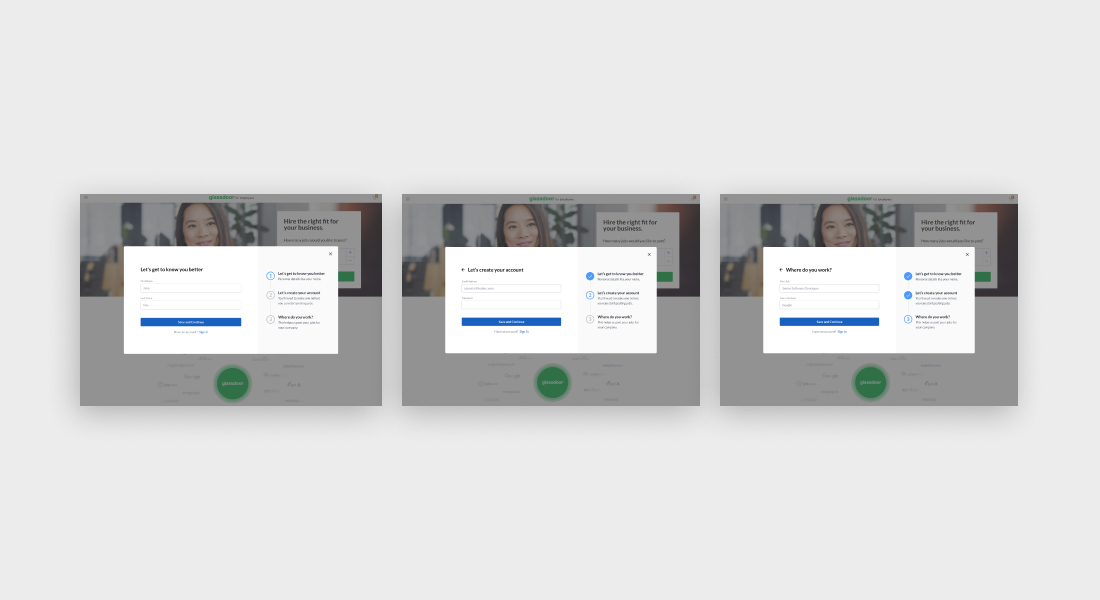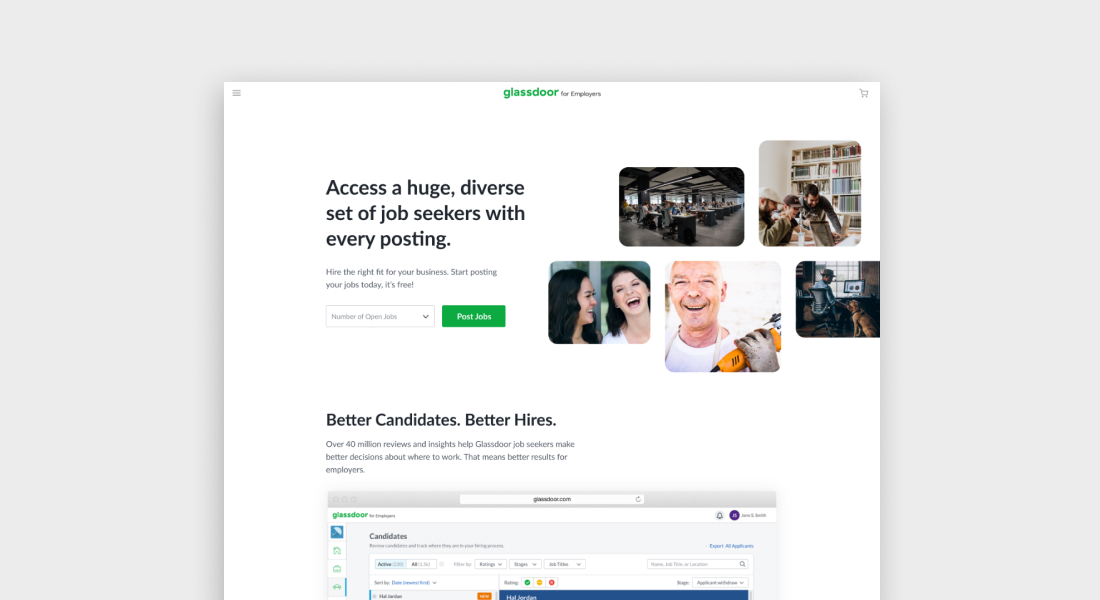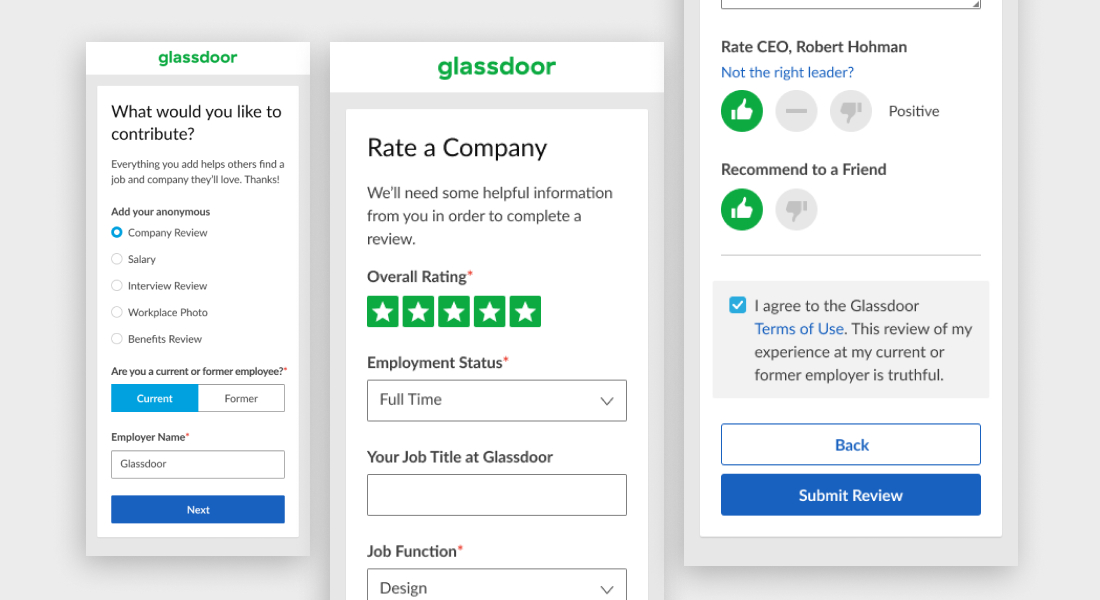 Overview
Ensuring great design and consistency follows through with new and existing features
Glassdoor is the world's largest job and recruiting site. Many job seekers around the world trust Glassdoor as their source for honest, anonymous reviews of companies; alternatively, employers utilize the site to help them attract and ground trust with potential future employees.
With growing B2B and B2C channels, Glassdoor reached out to Turtle Design Inc. to help them work through new flows for acquisition and more, create landing pages, as well as help develop consistency and alignment in their growing design system between all internal teams through revised components, templates etc. The resulting outcomes cement an even stronger brand presence through great user experience, and sets a standard to be followed.
Role
The design team at Turtle consisted of two designers and one project lead.
As the primary designer, I led the research, strategy and design of new acquisition flows in both B2B and B2C channels, created responsive landing pages and revised review survey flows to better ensure completion. Additionally, I worked closely with internal teams at Glassdoor to ensure design system consistency standards were met and helped to develop new components when needed. I integrated myself into their standups to develop a more meaningful working partnership, and made sure that everyone was on the same page.